The weather
Today: Sunny weather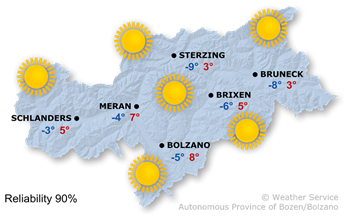 Sunny weather with some high clouds. High temperatures between 2° and 8°.
---
Tomorrow: Cloudy, light snowfall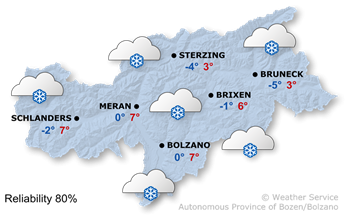 Cloudy weather with some light snow showers, 0 to 5 cm of new snow is expected in the valleys. Northerly winds during the day. In the morning temperatures around 0°, highs from 0° to 7°.
---
Next days Weather forecasts: Sunny in the next week