The weather
Today: Unstable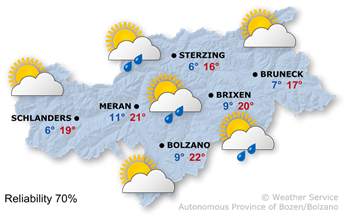 A mix of sun and clouds with first showers in the afternoon. Overnight widespread rain with possible thunderstorms. Maximum temperatures from 13° to 22°.
---
Tomorrow: Sun, clouds, isolated showers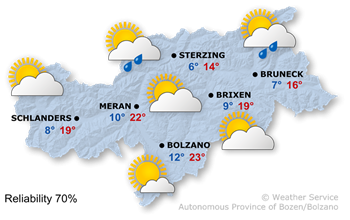 A mix of sun and clouds. In the very north possibility of some showers already in the morning, elsewhere at first dry conditions with isolated showers from noon on. Highs between 13° and 23°.
---
Next days Weather forecasts: Variable